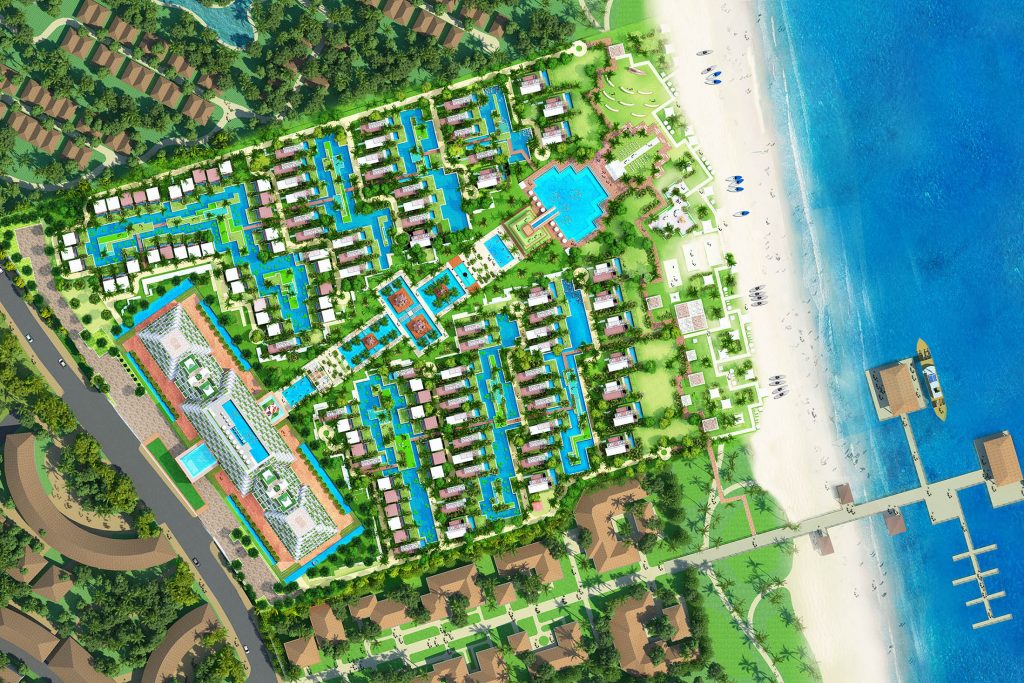 Currently under construction along a 3 km stretch of Quang Nam's coast.
HOIANA is envisioned as Vietnam's premier luxury integrated resort, combining tourism, living and entertainment. The 1,000 ha development will develop in seven phases over a span of 13 years.
Phase 1 development, with a land area of approximately 163 hectares, is in progress with an anticipated opening in Q2 2019. The phase 1 development includes the building of an integrated resort, entertainment and retail complex; including a Casino, a golf course, a 313 room mass market hotel, a 136 room all-suite hotel, a 70 unit hotel villa resort, 30 villa units for sale and timeshare rental, and a 236 room condo-hotel with units for sale and timeshare rental.
M-System has been involved in several projects within Hoiana: a beachfront resort, a lakeside hotel, retail and residential developments.